Central University Of Technology Cricket
CUT Cricket flourishes
During the 2015/2016 cricket season, CUT cricket club participated in the Mangaung Cricket Association League and won the MCA Premier League. K. Pienaar scored the biggest century, 160 runs in the MCA league and M. James took the most wickets per game 6/20 runs in the MCA league.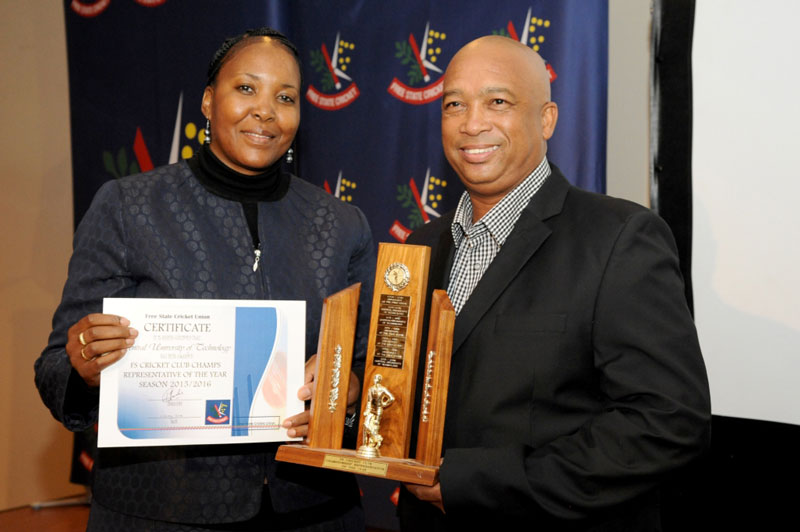 In April this year, the club also represented Free State Cricket at the Momentum National Club Championships in Pretoria along the 12 best clubs in South Africa. CUT club played five games, won 2 and lost 3 games.
At the Free State Cricket awards, CUT cricket received the following awards.
Senior Provincial Team Rookie of the Year – Tshepo Ntuli
Senior Provincial Team Player of the Year – Romano Terblanche
Free State Cricket Club Championship Representative of the Year – CUT Cricket Club.
Advertisement