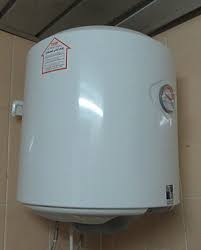 Hot Water Geyser Prices In South Africa
Also known as gas water heaters, gas geysers do not have water reservoirs and heat the water as it runs through the unit. Prices of gas geysers are between R4000 to R9900.
Advertisement
Since they work with gas, you don't need an electrical supply for your gas geyser to work. Gas geysers are the most energy-efficient geysers available with capacities ranging from 5 litres to 20 litres.
If you were wondering what is the cost of a gas geyser, here is a handy guide to the cost of gas geysers:
| | |
| --- | --- |
| 5 litre Gas Geyser | R3000 – R7000 |
| 10 litre Gas Geyser | R4000 – R8000 |
| 12 litre Gas Geyser | R4000 – R8500 |
| 16 litre Gas Geyser | R4000 – R9700 |
| 20 litre Gas Geyser | R4300 – R9900 |
What Determines the Price of Gas Geysers?
Gas geyser prices in South Africa are affected by the following:
Gas geyser brands (e.g. Dewhot, Kwikot, Atlas, Total, Bosch, etc)
Size of gas geyser (e.g. 5l, 10l, 20l, etc)
Accessibility to the geyser
Labour Involved
Gas geyser costs are between R1600 and R9000.
Why Install a Gas Geyser?
Installing a gas geyser is a great idea for many reasons:
HeatS water quicker than electric geysers
More cost-effective to run
Highly energy efficient
Can be used during load shedding or power outages
Environmentally-friendly
Great for off-the-grid living
Can be used when camping
Types of Gas Geysers
There are 3 main gas geyser types:
Standard or manual gas geysers
Constant temperature gas geysers
Forced fan gas geysers
Standard/Manual Gas Geysers
Standard or manual gas geysers are great if you only need one tap with hot water and live in a small flat or single-storey home.
Sizes of standard (manual) geysers range from 6 litres to 20 litres and are perfect if you live alone and are on a budget.
Pros and cons of standard gas geysers include:
Cost-effective water heating solution
Easy to operate
Can set to winter or summer water temperatures
Cannot provide hot water to multiple taps
Not able to set at a specific temperature
Unable to supply water upstairs
Sensitive to water pressure fluctuations
Require a weather cover
Must be installed with a flue pipe
Constant Temperature Gas Geysers
Constant temperature gas geysers allow you to set your water at an exact temperature. They are very similar to standard gas geysers, but they have a keypad where you can set your water temperature.
Which geyser is best for hot water?
Crompton Arno Neo Water Heater
Crompton Amica Storage Water Heater:
Bajaj New Shakti Vertical Water Heater.
AO Smith Vertical Water Heater
AO Smith SDS-GREEN SERIES Vertical Water Heater
V-Guard Calino DG Water Heater.
Havells Adonia Smart Water Heater.
Advertisement