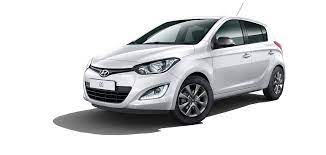 What is Hyundai?
Advertisement
Hyundai Motor Company, often abbreviated to Hyundai Motors and commonly known as Hyundai, is a South Korean multinational automotive manufacturer headquartered in Seoul, South Korea. Hyundai Motor Company was founded in 1967.
Hyundai Service Prices In South Africa
What's the Service Cost/Price for the Hyundai i20 in South Africa?
Service costs and prices breakdown for the Hyundai i20 significantly depend on where you are servicing the car.
If you take it straight to Hyundai, the price will generally be higher than other workshops. However, don't forget that they are the guys who manufactured your i20, and will be able to deal with any technical problem associated with your car.
Hyundai i20 Car Service Cost at Hyundai: R1500 -R4000 (depending on the type of the service)
Hyundai i20 Car Service Cost at other approved car service centres: R900 -R3500 (depending on the type of the service).
How often you should service your Hyundai i20 in South Africa?
Based on how often you drive, it is generally a norm that a car, including Hyundai cars, should receive a service at least once a year here in South Africa.
It is highly recommended that a Minor Service be done every 10 000 km); an Intermediate Service (every 20 000 km) and a Major Service (every 40 000 km). But please follow the service book interval schedule which came with your Hyundai i20 for clarity purposes. And remember, each service builds upon the previous service level.
What does Hyundai Service Warranty cover in South Africa?
The following are the items that Hyundai covers under warranty in South Africa. However, please refer to the Service Warrant provided to you by Hyundai, or the dealership you got your Hyundai i20
1. Engine
All internal engine parts i.e. engine block, cylinder head (s), gaskets, oils seals, water pump, turbocharger, intake and exhaust manifolds, flywheel, timing chain, timing gears, and engine mountings.
2. Transmission and Gearbox
All internal transmission and gearbox parts, gears, housings, gaskets, oil seals, bearings, shafts, countershafts, selector forks, and shafts.
3. Drive lines and Final drives
All drive lines and final drives internal gears, shafts and bearings, axle shafts, constant velocity joints, universal joints, and drive and prop shafts.
4. Drive couplings
Torque Converters and Steering
Torque Converters, Transmission & Transaxle parts, Front Axle Shaft, Transfer case, Constant Velocity (CV) Joint, Front Differential, Universal Joint, Prop Shaft, Rear Axle Shaft and Rear Differential.
Suspension
Front and rear suspension hub bearings.
Where and How to Book a Hyundai i20 Car Service?
There are many places where you can service your Hyundai i20. The first popular choice for servicing your Hyundai car will obviously be the manufacturer of the vehicle. If you want to book a service at one of Hyundai's service branches, go to: https://www.hyundai.co.za/book-a-service
Other RMI Approved Workshops for your Hyundai i20
Bosch Car Service Centres (All South African Provinces): Book Here
e-Car Service Centres (All South African Provinces): Book Here
Car Service City: Book Here
Do Hyundai cars last long?
On average, a Hyundai's engine has a lifespan that is anywhere around 250,000 km to 400,000 km. Depending on how much you drive each day, your car's engine could be in perfect working condition for 15 to 20 years.
Advertisement