What is BMW?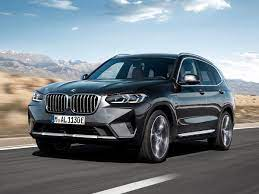 BMW is defined as an acronym for Bayerische Motoren Werke AG, or in English, Bavarian Motor Works. The BMW company is based in Germany and is known worldwide for its high-quality vehicles.
Advertisement
Where Is BMW Made In South Africa
BMW South Africa's manufacturing plant in Rosslyn, Pretoria produces 75,000 units of the X3 SUV per year, with 96% of these bound for export.
The factory delivers vehicles to 30 overseas markets around the globe, and it recently added 16 African countries to its portfolio.
The South African site has been producing BMWs since 1968 and was the brand's very first production facility outside of Germany.
Plant Rosslyn
After 35 years and over one million units produced of the world-renowned 3 Series sedan, BMW invested R6.2 billion in its South African operations to prepare the plant for building the new SUV in a move called the "X-Era of Plant Rosslyn".
The cash injection went into increasing maximum vehicle output by around 10%, adding a new 26,000 square meter body shop, building an R73-million training academy, and expanding product lines.
Is the BMW 3 Series made in South Africa?
The BMW 3 Series has a close connection to South Africa. The German carmaker built 1 191 604 3 Series models across five generations at Plant Rosslyn in Pretoria.
Where does BMW South Africa export to?
BMW SA produces the BMW X3 sports activity vehicle (SAV) at the Rosslyn plant, in Tshwane.
The plant has produced vehicles since 1968 and was established as the premium car maker's first production facility outside Germany.
Rosslyn started production of the BMW X3 in April 2018, following an R6.2-billion investment and after almost 35 years of BMW 3 Series production.
More than 300 000 BMW X3s have been produced at the plant since 2018. The facility currently produces the third generation X3 and is able to manufacture up to 75 000 units a year, of which 96% is exported.
The X3s for the newly allocated African markets were previously sourced from the German group's Spartanburg plant, in the US.
"The BMW X3 remains a crucial vehicle in our global production network and now, with exports to 16 African markets, it is also critical to our success on our continent," says BMW Group Rosslyn plant director Johan Mouton.
Advertisement